Paszkiewicz Court Reporting Opens to Provide Nationwide Legal Support Services
Attorneys and Support Staff have New Option for Complex Litigation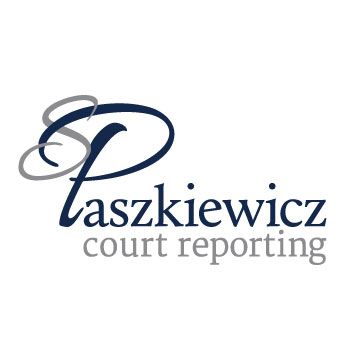 July 1, 2013 (St. Louis) – Paszkiewicz Court Reporting recently opened a court reporting agency serving the St. Louis metropolitan area, the Metro East, the state of Illinois, and through a nationwide referral network, the United States. With experience in multi-party/class action, complex medical and expert testimony, construction litigation, asbestos and other toxic tort depositions, the firm offers a wide array of legal support services to attorneys and their support staff, including video/multimedia and conference room and teleconference setup.
Sarah Paszkiewicz, a Registered Diplomate Reporter by the National Court Reporters Association (NCRA) and a court reporter since 1996, is the firm's owner. Carol Langley Haas and Kevin Weichman are certified court reporters with the agency, among others.
"It takes considerable time for new court reporters to gain sufficient technical and medical expertise to accurately record these complex depositions. The benefit to our clients is that Paszkiewicz court reporters have over 50 years of combined experience with complex medical and expert witness testimony, construction litigation, worker's compensation, and toxic torts, including hundreds of asbestos and benzene-related depositions," said Paszkiewicz. "By strategically managing our costs and utilizing the latest technology, we can reflect that value in the services we provide our clients," she said.
In addition to being available for any type of deposition, hearing or meeting across the U.S., personalized service, friendly, professional, on-time reporters, and a desire to serve clients, are the core values of the agency.
Learn more by contacting Paszkiewicz Court Reporting 24 hours a day, seven days a week at 618.307.9320, toll free at 855.595.3577 or through its website – http://spreporting.com.
Posted on Monday, July 01, 2013 05:23 PM | Tags: Business , Law