KAI Design & Build Hires Construction Inspector Tony O. Dukes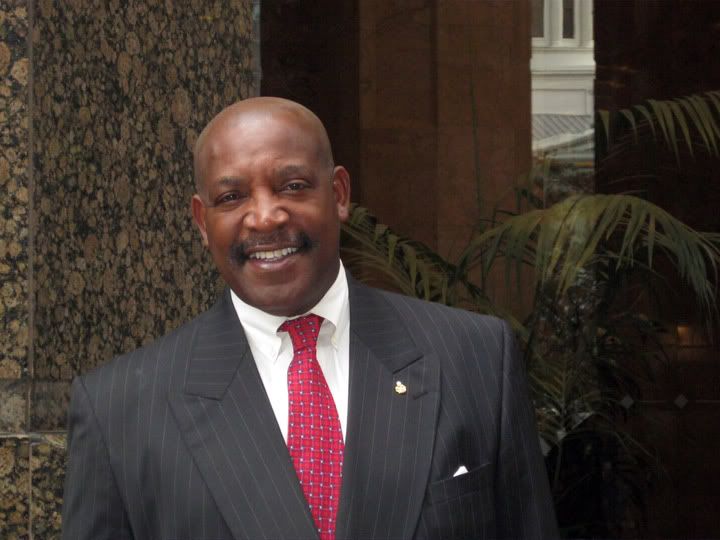 St. Louis, MO – KAI Design & Build recently hired Tony O. Dukes of University City, Missouri as a new Construction Inspector in the Build Department. Dukes is assigned to KAI's construction management projects at the Metropolitan Sewer District's (MSD) Lemay Wastewater Treatment Plant.
In this position, Dukes is responsible for daily monitoring and inspection of construction activities at the plant, including checking for conformance to design, specifications, and schedule, as well as adherence to quality standards.
Dukes has more than 30 years of construction industry experience, most recently serving as President of The Dukes Group construction management company since 2000.
Dukes holds a Bachelors degree in Communications from the University of Central Florida. He also attended Southern Ohio College in Cincinnati, Ohio and Valencia Community College in Orlando, Florida.
Outside of work, Dukes enjoys golfing, biking, and playing basketball.
About KAI Design & Build
KAI Design & Build is a national 80+ person design and build company headquartered in downtown St. Louis, Missouri. KAI is an emerging leader in providing design and build integrated project delivery solutions through collaboration, technology, processes and expertise. Since its inception in 1980, KAI has been instrumental in reshaping the St. Louis urban environment through housing, K-12 schools, transit facilities, collegiate facilities, commercial facilities, sports and recreation facilities, government/justice facilities and healthcare buildings. Beginning as an architectural design firm, KAI added mechanical/electrical/plumbing engineering to give clients a full package of in-house disciplines for their projects. Today, KAI continues with its original core service - design - and has quickly grown its Build group since 2002. Additionally, KAI is a leader in Building Information Modeling (BIM), applying it to architectural, engineering, and construction projects firm-wide. KAI is a member of the National Institute of Building Sciences' (NIBS) buildingSMART Alliance™, a national committee responsible for developing BIM standards. KAI's affiliate locations include Dallas, Fort Worth, and San Antonio, Texas. For more information about KAI Design & Build visit www.kai-db.com or phone 314.241.8188.
###
Posted on Thursday, March 29, 2012 12:53 PM | Tags: Business , Commercial Construction , Job Changes (promotions, etc.) , Minority/Diversity-owned Businesses