KAI Design & Build Hires New Project Coordinator Jeri Garrett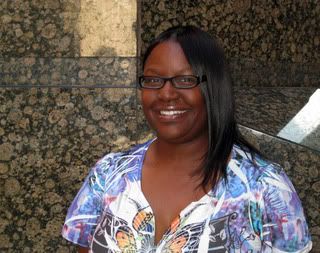 St. Louis, MO – KAI Design & Build recently hired Jeri Garrett of Godfrey, Illinois as a new Project Coordinator in the Build Department. Garrett is assigned to KAI's construction management projects at the Metropolitan Sewer District's (MSD) Lemay Wastewater Treatment Plant.
In this position, Garrett supports KAI's Project Manager and Inspection Team, ensuring that all project information flows properly internally as well as to and from the client and contractor, keeping everything organized and supporting successful project execution.
Garrett has more than 11 years of industry experience, most recently serving as Project Coordinator for Jacobs Engineering. She previously worked at Paric Construction and Power Engineers.
Garrett has earned credits toward an associate degree in Construction Management from Southwestern Illinois College (SWIC).
Outside of work, Garrett enjoys spending time with her 13 year-old son. A talented musician, she has been singing since the age of three. She is a gospel singer for her church, and serves as church organist. In her spare time, she also uses her creative talents to decorate wedding cakes.
About KAI Design & Build
KAI Design & Build is a national 80+ person design and build company headquartered in downtown St. Louis, Missouri. KAI is an emerging leader in providing design and build integrated project delivery solutions through collaboration, technology, processes and expertise. Since its inception in 1980, KAI has been instrumental in reshaping the St. Louis urban environment through housing, K-12 schools, transit facilities, collegiate facilities, commercial facilities, sports and recreation facilities, government/justice facilities and healthcare buildings. Beginning as an architectural design firm, KAI added mechanical/electrical/plumbing engineering to give clients a full package of in-house disciplines for their projects. Today, KAI continues with its original core service - design - and has quickly grown its Build group since 2002. Additionally, KAI is a leader in Building Information Modeling (BIM), applying it to architectural, engineering, and construction projects firm-wide. KAI is a member of the National Institute of Building Sciences' (NIBS) buildingSMART Alliance™, a national committee responsible for developing BIM standards. KAI's affiliate locations include Dallas, Fort Worth, and San Antonio, Texas. For more information about KAI Design & Build visit www.kai-db.com or phone 314.241.8188.
###